Sarsabz NP
It is imperative for farmers to be extremely selective and cautious about their choice of fertilizer since that will have a direct and a crucial impact over the soil and crop development. In Pakistan, the nature of soil is extremely calcareous and alkaline with high pH. However, Sarsabz Nitrophos (NP) supremely acidic in nature and content is best suited fertilizer catering to this kind of soil.
Product Composition
Sarsabz Nitrophos (NP)
22% Nitrogen – 20% Phosphorus (P2O5)-
Also contains 9~10% Calcium
Properties
Sarsabz Nitrophos (NP) is a refined fertilizer with each grain representing an equal amount of Phosphorus (P) 20% and Nitrogen (N) 22%, existing as a supremely acidic product with a pH of 3.5. These characteristics make it the best suited fertilizer for soils that endorse a high pH & are alkaline in nature.
Effects
The well-adjusted pairing of Nitrogen & Phosphorus is essentially practical for crop growth and development, comprising dual Nitrogen (Nitrate: readily available to the crops and Ammonical available post conversion process through the procedure of nitrification). Furthermore, the health of soil is improved vastly due to a regular and longer use of Sarsabz NP.
Sarsabz CAN
Efficient and effective supply of necessary nutrients to the plants with minimal losses is of significant importance and should be adhered to for the healthy growth of the crop. Due to the exclusive properties of nitrogen, the supply of nitrogen has a direct impact on crop development and is durable for a longer time.
Product
26% N (Dual Nitrogen) with 13% Nitrate and 13% Ammonical other than Nitrogen, provides 5 additional elements that are mandatory for crop growth and development
Potassium – 0.9%
Calcium – 10%
Magnesium – 0.05%
Sulfur – 0.4%
Copper – 0.001%
Properties
Sarsabz Calcium Ammonium Nitrate (CAN) is a refined and grainy nitrogenous fertilizer that provides nitrogen to crops in a secure and smooth order. The ideal combination of nitrate nitrogen and ammonium makes Sarsabz CAN a specialized offering with neutral chemistry (Ph), due to an extraordinarily outstanding refinement and exclusive surface coating with exceptional spreading quality.
Effects
The composition of readily available nitrate nitrogen and reserved N is ideal and an ultimate resource for supplying necessary nutrients to crops. After the application and absorption of water, Nitrate Nitrogen is made available for the plant utilization instantly keeping nutrient loss negligible. Sarsabz CAN is a hygroscopic product that demands minimal moisture for absorption by the crops however it is of equal importance in areas suffering from soil that's low in moisture. Additionally, Calcium and Sulfur present in Sarsabz CAN is handy in retrieval of soil.
Application
Sarsabz Calcium Ammonium Nitrate (CAN) can be used for all types of crops, seasons, soils and locations with main components being ammonium and nitrate in a perfectly suitable ratio making it an optimum fertilizer for crop growth. Moreover, it is suited for an extended range of application methods, including drill, broadcast or through fertigation.
Sarsabz Di-Ammonium Phosphate (DAP)
Sarsabz DAP fertilizer contains 46% Phosphorus and 18% Ammonical Nitrogen. It is identified as a basal fertilizer due to a higher ratio of phosphorus and relatively lower content of nitrogen. It can be utilized by all types of field cops, orchards and vegetables. For any further information that you may require, kindly contact Sarsabz Pakistan at 0800-91919
Properties
Sarsabz DAP contains equal sized grains that are easily dissolved in water. Also, this fertilizer comprises a high proportion of nitrogen and extraordinarily spectacular physical properties making it extremely suitable for broadcast and drill. It is an extensively and widely used phosphatic fertilizer produced by reacting ammonia and phosphoric acid. Sarsabz DAP is alkaline in nature with pH more than 7.5.
Effects
Sarsabz DAP elevates the root structure of the crop which is essential and an imperative step for a healthy plant growth leading to relatively higher yield and prompt maturity of the plant.
Application
Sarsabz DAP can be utilized by a wide range of field crops when sowing
Sarsabz Urea
Urea is used extensively within the agriculture sector as an animal feed additive and fertilizer which inevitably results in its production to be larger in volume compared to any other fertilizers available in the country.
Product Composition
Sarsabz Urea – 46% Nitrogen
Properties
Sarsabz Urea discharges nitrogen into the soil which is absorbed by the plants. Urea undergoes several changes and transformations post application and fragments into ammonium form; however, the entire procedure is dependent on soils' moisture. Once Urea is mixed in soil, it instantly creates a zoning layer around itself, high in pH and ammonia concentration making the soil acidic and toxic simultaneously. This fertilizer is available in the form of prills, that is crystalline white and extremely resilient to moisture, facilitating a long storage.
Effects
Sarsabz Urea is composed of the highest nitrogen portion which is equivalent to 46%, much higher compared to other nitrogen containing fertilizers present in the industry. The nutrient fraction offered by Urea improves the productivity of soil and adds massively to the nutrient population. While facilitating each plant with suitable and required element, Urea enhances crop life.
Application
Application of Urea can take numerous forms for e.g. it can be spread in voluminous quantity, alone or can be combined with other fertilizers before application. It is mandatory to incorporate Urea into the soil instantly if the soil is acidic, carrying lower pH, e.g. 7.0. Sarsabz Urea naturally absorbs high moisture therefore it is necessary to store it in sealed bags.
History
2011
Brand Launched.
Kamyab Kissan campaign.
2012
'Jadoo ki bori' first of its kind Nitro-Phos campaign
2013
'Khazanay ki Bori' campaign
2015
CAN se 'Maal-a-Maal' farmer promotion campaign
2016
'CAN se Maal-a-Maal' continued
2017
'Khaad Muft Hi Samjho' Campaign
2018
PSL 3 Sponsorship 'Multan Sultans'
Tent-pegging Competition
Launch of team 'Faisalabad Sherdils' – Super Kabaddi League
Rabia Sultan – Female Testimonial Campaign
2019
Won Marcom International Award
Won AVA Digital Award
Sarsabz National Tent Pegging Championship
Canvas Wall
Salam Kissan/National Kissan Day – Campaign Launch
Core Values
Growth, Progress & Innovation
The stories we aim to create need to be based on passion for growth and progress. Sarsabz Fertilizers is the only brand in Pakistan that provides specialized nitrate-based fertilizers to farmers that guarantee on average 10% greater yield compared to conventional fertilizer products.
Core Values
Safeguarding
Our team of dedicated technical services provides the very best advice to farmers in a timely manner with on-ground presence in farmer's farms. We are their go-to support.
Core Values
Caring, Empathetic & Inspiring
Being certified by International Fertilizer Association (IFA) we follow all the global best practices related to our industry. We are honest and steadfast in our dealings with our customers. We care for our farmer's future and wellbeing – we provide solutions that give them greater return on investments. All our marketing initiatives are based on the principle of being relevant and meaningful for the farmers.
Core Values
Fearless & Bold
In our pursuit for leadership in the agriculture industry, we stand shoulder to shoulder with our farmers in their causes. We give them multiple platforms to voice their concerns to all major stakeholders in policy making and industry. We have fully embraced the realization that in their prosperity lies our growth.
Core Values
Responsible
When a farmer prospers, his fellow farmers also adapt to his methods and prosper. The village prospers. When a village prospers, the country itself prospers. We harbinger a new era for the rural/agricultural base of Pakistan. We are the catalyst that provides the needed nourishment and support to what is and always will be the true backbone of Pakistan – Agriculture.
Technical Services
Digitalizing Agriculture
Sarsabz is more than just a fertilizer brand. It aims to become top service provider in the fertilizer industry of Pakistan. Sarsabz is the only fertilizer brand of Pakistan working on digitization through providing top of the line services.
Mobile Application:
Farmers are becoming more tech savvy with the changing times and are shifting to smartphones for their entertainment and connection purposes. Sarsabz aims to provide them a one stop solution to all their smartphone needs through the Sarsabz Mobile Application which includes weather updates to financial services. All under one umbrella.
Publications
To keep up to date with the latest trends & to understand the farming ecosystem better, we at Sarsabz believe in conducting thorough research that can benefit the farmers by engaging some of the brightest minds of Pakistan.
Our Publications:
Online Technical Assistance
We want to make the experience of our farmers as smooth as possible. To that end we have incorporated Search and Live Chat on our website
Training Videos
There is a lack of educational material that is at the disposal of the farmers. We at Sarsabz want to equip our farmers with the best knowledge & practices to maximize the yield for every crop. Easily browse through our training videos by visiting the link below.
Sarsabz Initiatives
Jeet Ka Ab Tu Jashan Mana, NP Ko Laga Aur Jeetaja
Sarsabz Fertilizers brings an exciting offer for all the customers, buy Sarsabz NP bag and find 9 digits code on the sticker placed on the bag, and message the code to 0300-0300641 with your name to get a chance to win prizes like Tractor, Motorcycles, Air conditioners & much much more!
Terms & Conditions:
Each code on the bag of fertilizer shall count for one (1) lucky draw entry.
Dealers, Retailers, employees of Fatima Group, their immediate family members, and any other parties directly involved in organizing, promoting, or conducting the Lucky Draw are not eligible to participate.
Fatima has the sole discretion to exclude any person from participating in the Lucky Draw without any obligation to furnish any notice and/or reason.
Entries are acceptable till 31st July 2022.
All details and particulars submitted in the lucky draw coupons must be accurate, true and complete. Incomplete, inaccurate or illegible lucky draw forms will be disqualified.
Lucky Draw shall be conducted in a fair and transparent manner. The decision and winner shall be final.
Company's decision shall be final and no one can object to the winners. The company may at its sole discretion decide to disqualify a participant, if it becomes evident that the participant does not qualify under the criteria.
The prize is not transferable, exchangeable for cash or any other items.
Acceptance of any prize shall constitute consent on the winner's part to allow the use of the winner's name, photo, image, voice and/or likeness by Company for advertising, promotional, marketing and/or other purposes without further compensation.
The Company shall not under any circumstances whatsoever be liable for any loss, injury, damage or delay arising out of any cause whatsoever beyond Company's reasonable control or any malfunctioning of or defect in or failure of any of the prize or any loss of the use of any prize.
In case of any dispute arising by any aggrieved participant, a complaint shall be lodged with the Company within 2 months of the closing of the Lucky Draw. No complaints after such date shall be entertained.
By entering the Lucky Draw, participant acknowledges that he has read, understand and agree to above terms.
Proudly supporting the Pakistan Pavilion at Expo 2020 Dubai
Fatima Fertilizer on behalf of Fatima Group is proudly associated as a supporting partner with
Pakistan Pavilion at the Expo 2020 Dubai, starting on October 1, 2021.
We aim to highlight the immense potential of Pakistan's agriculture sector and current innovations
leading up to its modernization, so Pakistani farmers can adopt international farming methods to
enhance crop yield and contribute towards increasing food security.
We will continue playing a pivotal role in Pakistan's social and economic uplift so it can become a
shining symbol of growth and prosperity in the world.
Salam Kissan, Sarsabz Pakistan
Salam Kissan
In order to recognize the hard work and dedication of Farmers, Sarsabz launched an initiative "Salam Kissan Sarsabz Pakistan". The campaign aims to elevate the status of the farmers of our country. A nationwide video campaign was run on digital and television, with beautiful visuals directed by Pakistan's renowned filmmaker Jami Moor & powerful vocals by Ali Noor.
Kissan Day
Sarsabz initiated to celebrate the national Kissan day on 18th December. Kissan Day was celebrated nationwide in order to highlight the efforts of hardworking farmers of Pakistan. The initiative was well received by government and people across the nation.
Sarsabz Canvas Wall
Fatima Fertilizer on 30th November – 1st December 2019 organized a 2-day event at Pak Arab Fertilizer Plant in Multan and invited young painters to pay gratitude to the hardworking farmers of Pakistan through colors of art.
Tent Pegging
Third Sarsabz National Tent Pegging Championship 2019 in collaboration with the Equestrian Federation of Pakistan (EFP) was held in Lahore. Over 1200 riders and 300 teams from across the country participated in the five-day championship.
Canvas Wall by Sarsabz | Sophiya Anjam
Sophiya Anjam at Canvas Wall by Sarsabz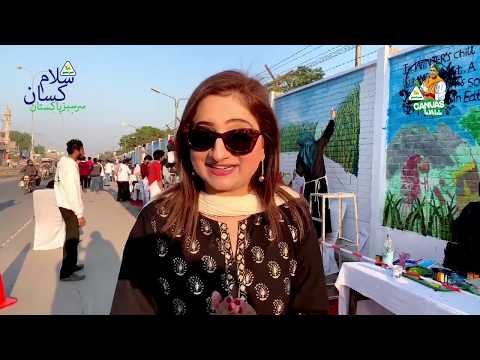 Sophiya Anjam at Canvas Wall by Sarsabz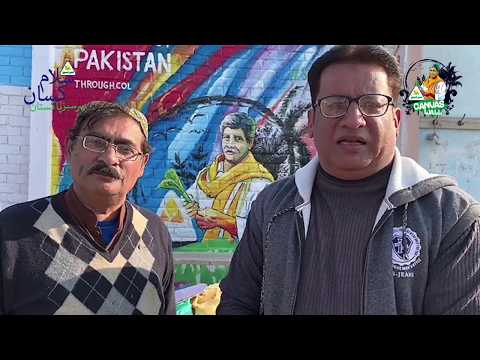 Mohsin & Jehangir | Canvas Wall by Sarsabz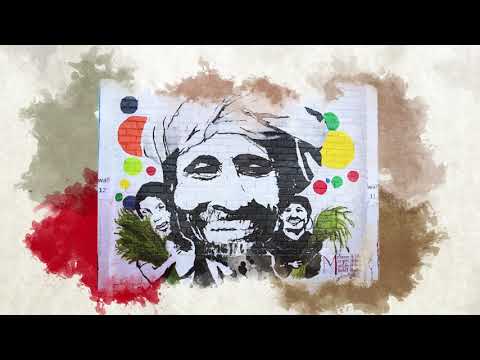 Sarsabz organised a 2-day Canvas Wall event in Multan. Students from all over Pakistan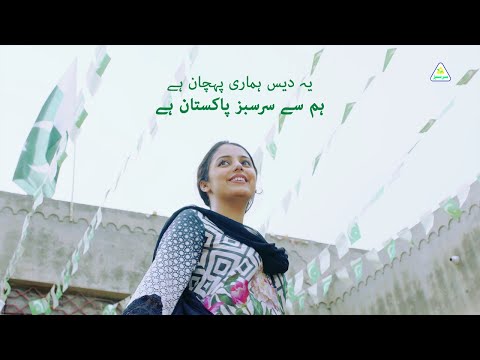 Sarsabz Pakistan song brought to you by Sarsabz Fertilizers.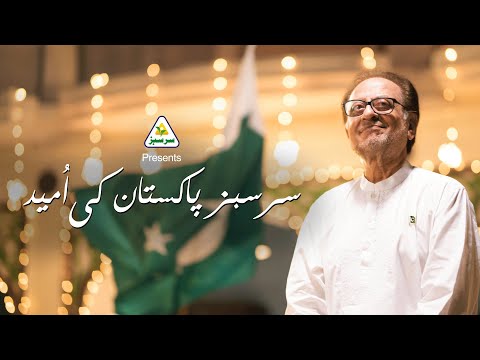 Fatima Fertilizers dedicates this to all the Pakistanis who keep this beautiful country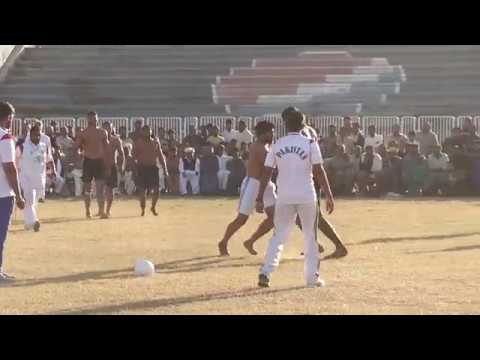 Wapda vs Pakistan Railways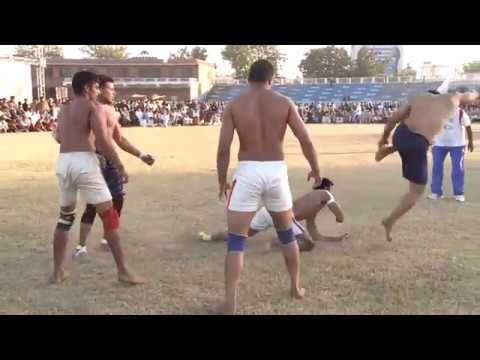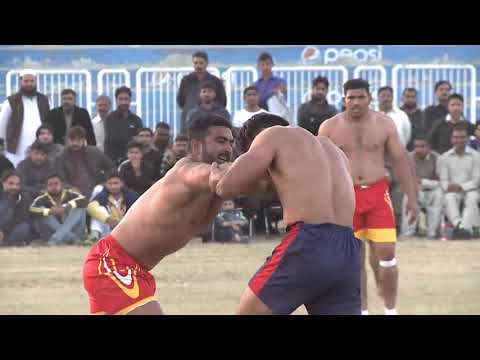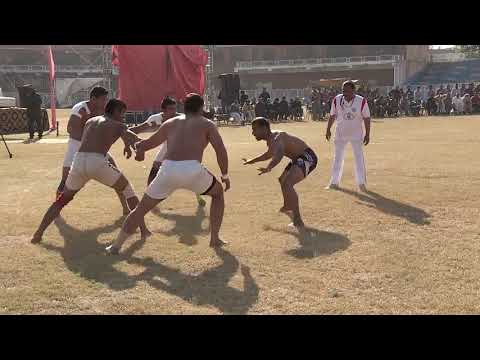 Pakistan Air Force vs HEC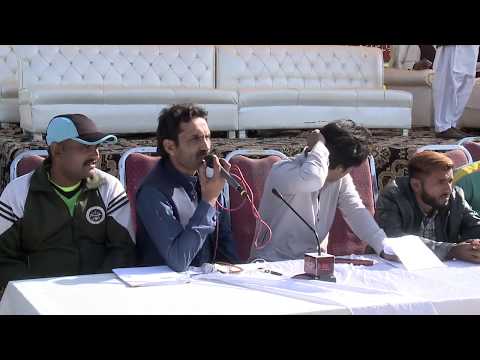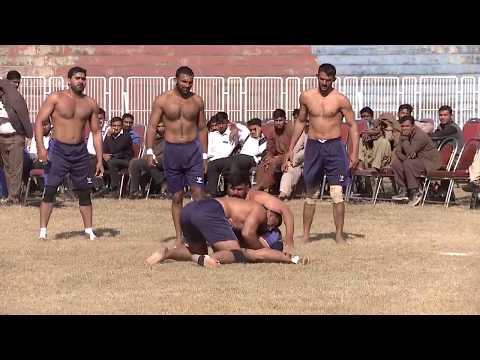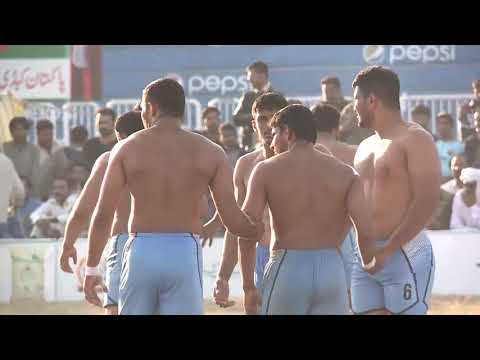 SNGPL vs Pakistan Air Force
1st Semi Final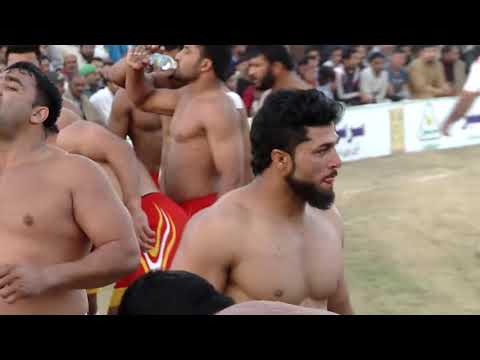 Pakistan Army V/S Wapda
2nd Semi Final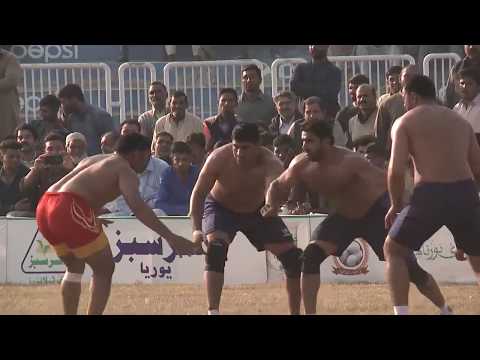 SNGPL V/S Pakistan Army
Match for 3rd Position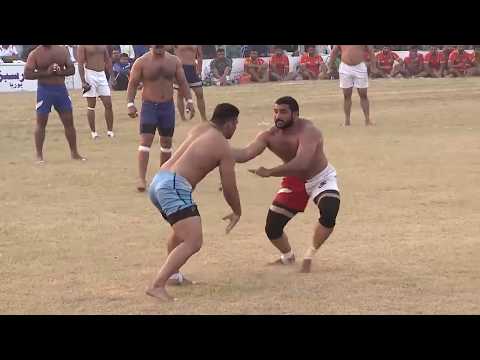 Pakistan Air Force vs Wapda Final Match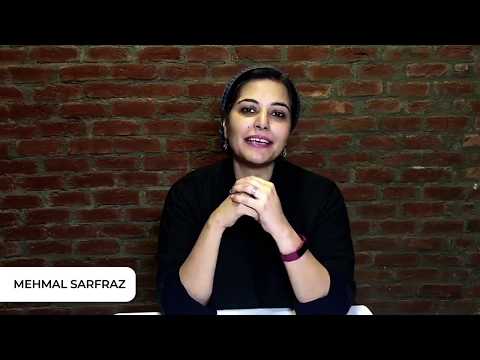 Mehmal Sarfraz | Kissan Day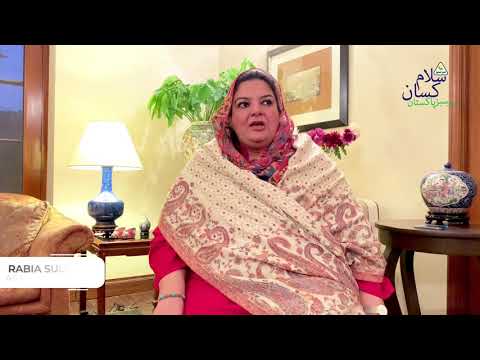 Rabia Sultan | Kissan Day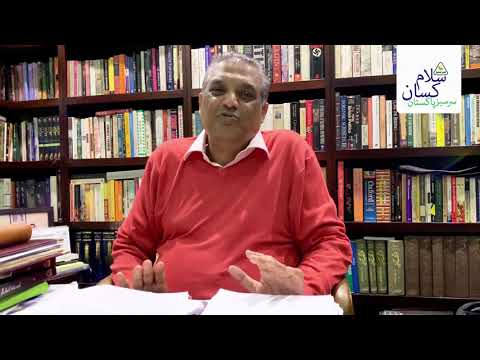 Sohail Warraich | Kissan Day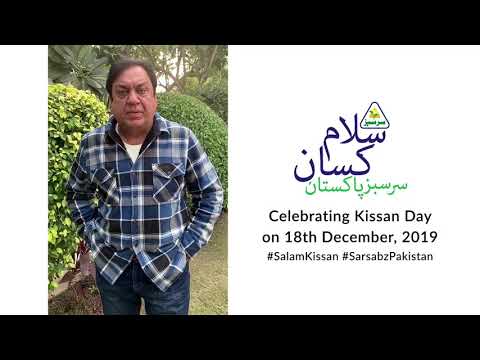 Sohail Ahmed | Kissan Day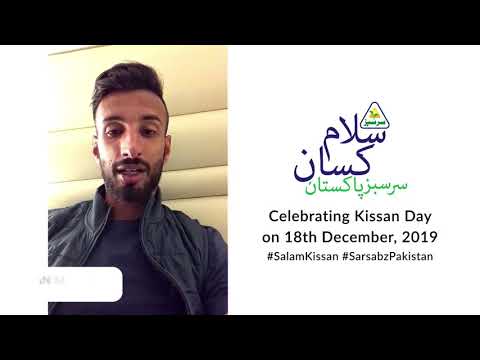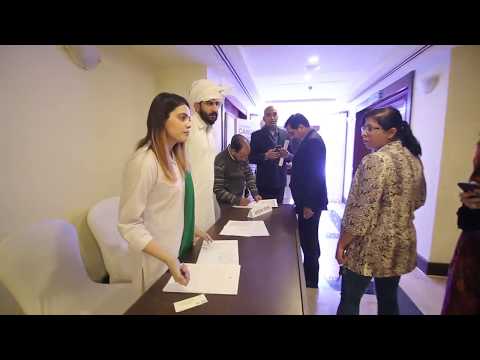 Sarsabz as a part of their campaign Salam Kissan Sarsabz Pakistan, initiated to make 18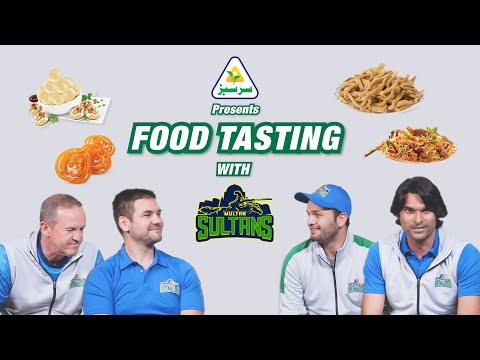 Sarsabz presents a fun video where our Pakistani cricket stars from HBL PSL Multan Sult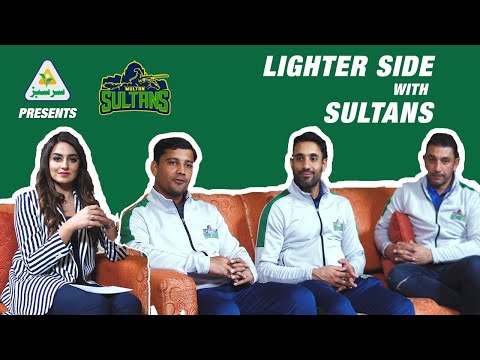 Sarsabz presents Lighter Side with Sultans. Get to know your favorite Multan Sultans pl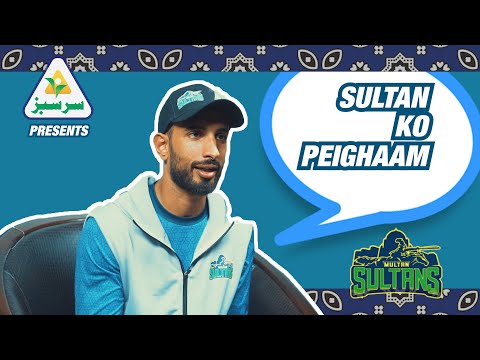 Thank you everyone for sending us your messages for the team Multan Sultans. We made su
Watch pride of Multan Sultans Mohammad Irfan talking about his farming background & sharing with us some fun & interesting stories about himself. Share this video with hashtag
#SarsabzKeSultan
& also tag Sarsabz to win autographed ball & bat.
" data-type="video">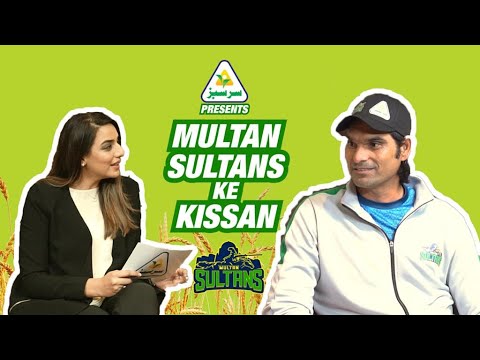 Watch pride of Multan Sultans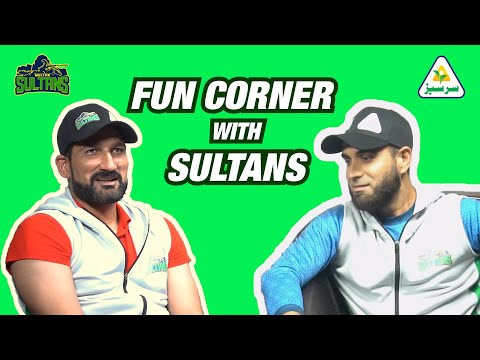 Watch your favourite players from Multan Sultans Sohail Tanvir & Imran Tahir reacti
are back! " data-type="video">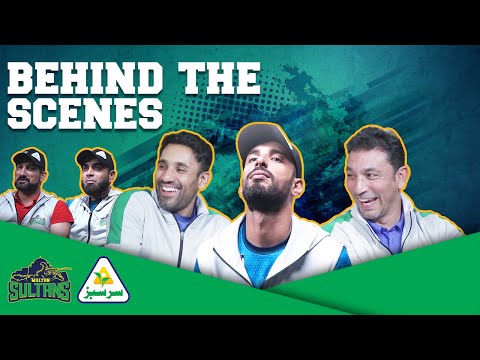 #SarsabzKeSultan are back!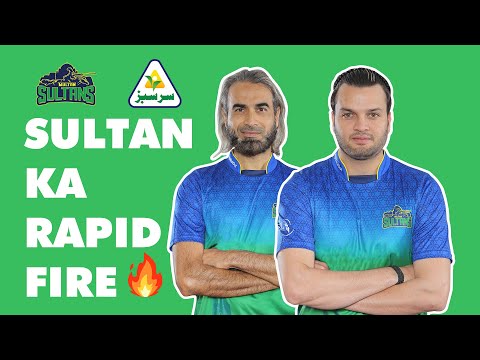 Multan Sultans ke players, Imran Tahir aur Usman Qadir nay Sarsabz ke saath kiya aik ma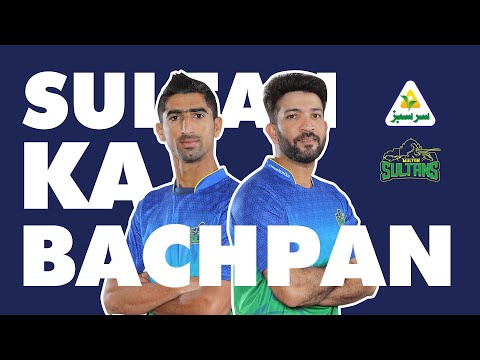 Sarsabz Ke Sultanoon ne guess kiya cricketers ko unki bachpan ki tasveer dekh ke. Aakhi
Dekhein Sarsabz Ke Sultan Imran Khan Sr aur Sohaib Maqsood ka mazaydaar general knowledge quiz. Aakhir mein diye gaye sawaal ka aap bhe jawaab dein aur video share karein hamaray hashtag #SarsabzKeSultan
ke saath aur payein inaamaat jeetnay ka mauka!
" data-type="video">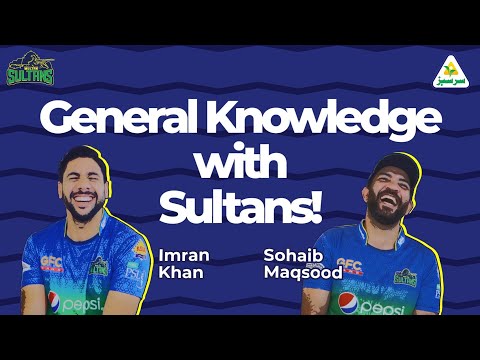 Dekhein Sarsabz Ke Sultan Imra
Multan Sultan Ke Kaptaan, Mohammad Rizwan nay mazaydaar jawab diye hamaray 29 sawaloon ke. Comments section mein humein batayein apke favorite Multan Sultan ke player ka naam aur share karein es video ko #SarsabzKeSultan
hashtag ke saath aur payein inaam jeetnay ka mauqa!
" data-type="video">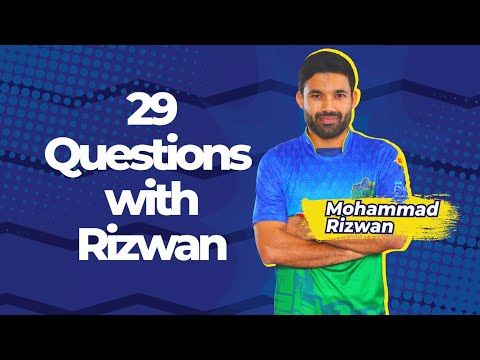 Multan Sultan Ke Kaptaan, Moha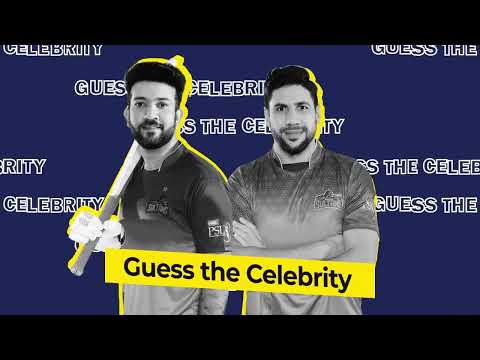 Sultans nay guess kiya celebrities ko! End pe diye gay player ko aap bhe guess karein c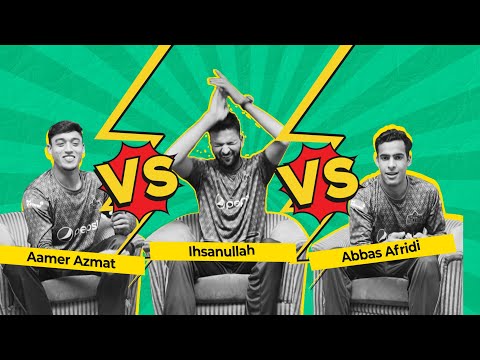 Multan Sultans ke khilari Aamer Azmat, Ihsanullah aur Abbas Afridi nay Sarsabz ke saath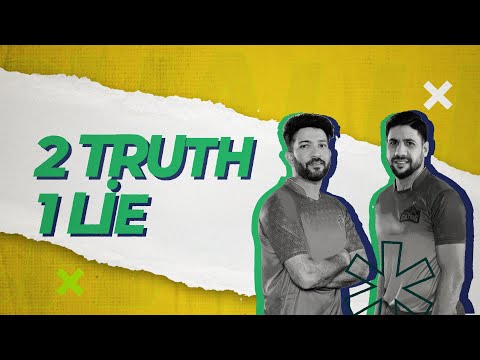 Multan Sultans ke khilari Sohaib Maqsood aur Imran Khan Sr nay kheila '2 truths, 1 li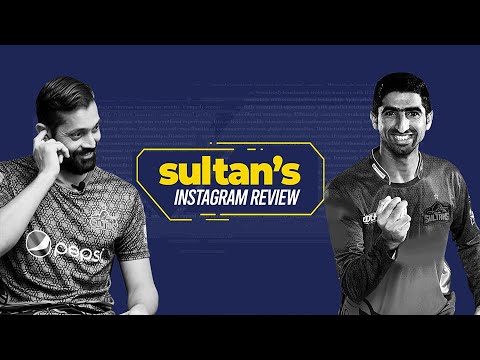 Multan Sultans ke khilaari Anwar Ali aur Shahnawaz Dahani nay kiye apni apni Instagram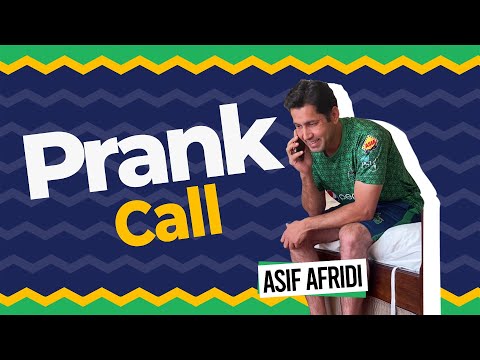 Kis ne khaye 15 burgers, dekhein Multan Sultans ke Coach Mushtaq Ahmed aur khilaari Asi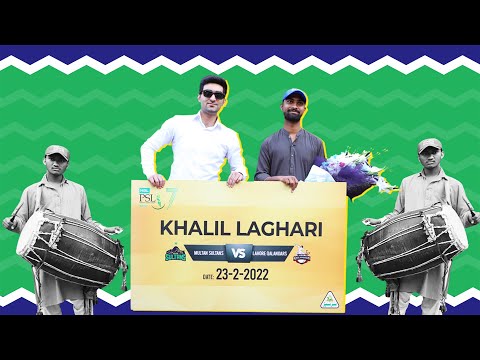 Dekhiye Sarsabz kay khush naseeb winner Khalil Laghari ko Multan Sultans ka match aur L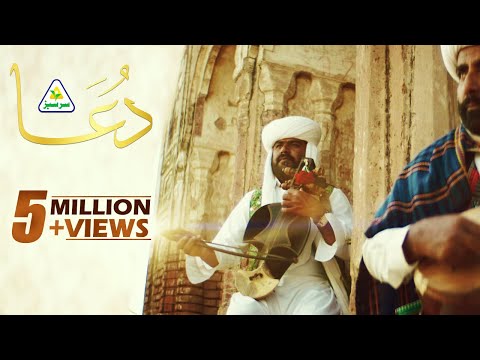 Ramazan hamesha se Barkaton ka mahina raha hai. Laikin is Ramazan hum sub Shifa ki tala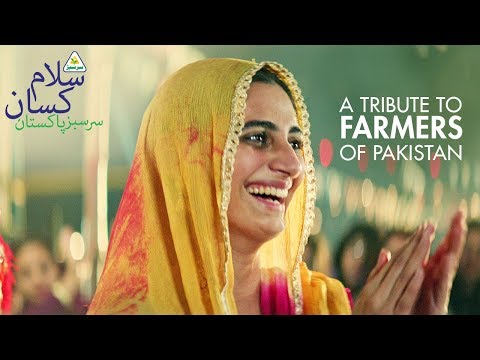 Sarsabz proudly presents #SalamKissan – A step aimed at recognizing the tireless effo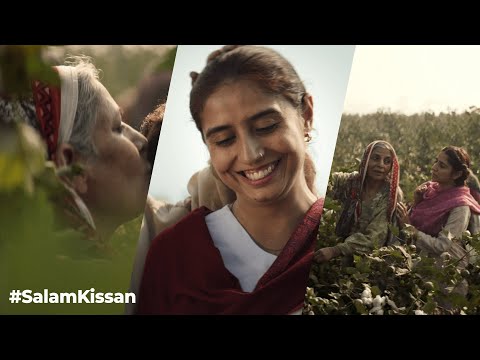 A tribute to the hardworking farmers of Pakistan by Sarsabz Fertilizers. Let's celebr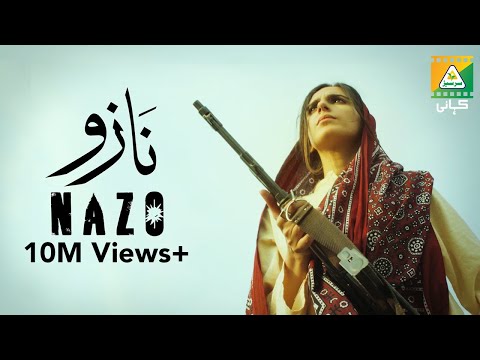 From Sindh, comes the story of a valiant girl Nazo who represents the courageous and in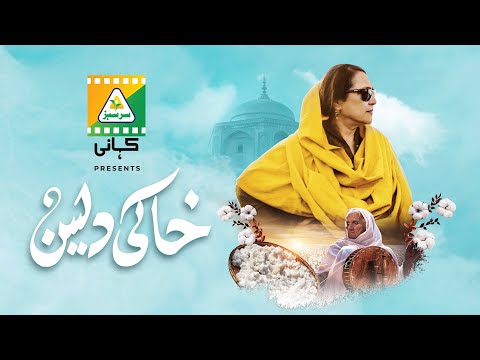 Our motherland gives birth to another courageous Sarsabz Kahani of entrepreneurship and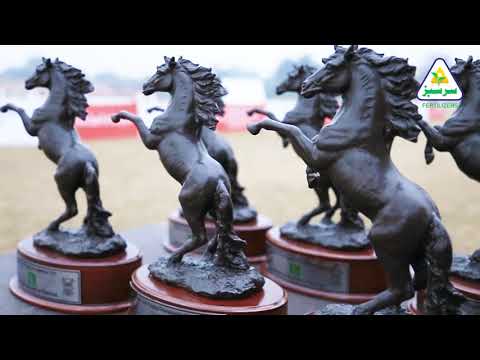 Fatima Fertilizer organised Sarsabz National Tent Pegging Championship 2019 from 11th -
Careers
Graduates
Do you believe that you have the skills, drive, determination, and talent to become a titan of industry? Then Sarsabz "Empower 2 Lead" (E2L) Management Trainee Program (MTO) and Graduate Trainee Engineers Program (GTE) is for you. If being a part of something big, making an impact, and giving back to Pakistan is something that you are interested in, then be sure to apply!
Apply Now
Professionals
We know in order to achieve greatness we have to rely on our people who bring the drive and work ethic to the mix. If you aim to become a part of one of a cult of high performing individuals and be a part of a revolution in the agriculture. Then join us to harness sustainable growth and revolutionize the industry.
Apply Now
Sarsabz Talent Profile
Sarsabz is home to some of the most talented individuals in the field of agriculture. Watch the video to catch a glimpse of people working and making a difference at Sarsabz
Apply Now